Gentle Dental Geelong offers 0% interest payment plans for our dental treatments. Each tailored payment plan is managed by DentiCare direct debit services for your convenience so we can focus on you, your smile and your dental healthcare needs.
Simple Direct Debit Payment Plan
Bank Account or Credit Card Debits
Weekly, Fortnightly, or Monthly Cycles
No Credit or Finance Contracts
No Interest Rates Apply
Extra Payments at Anytime
Payout at Anytime
20% deposit required
To be eligible for a DentiCare Payment Plan, you need to be over 18, an Australian Citizen, employed, and not subject to any debt or bankruptcy agreement. Apply through Gentle Dental.
Your oral health is an investment, so please feel free to chat with us about our repayment options.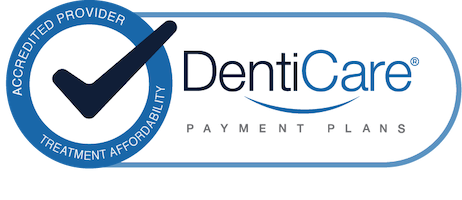 Introducing the newest addition to our payment options at Gentle Dental – Afterpay! We are excited to offer this convenient and flexible payment solution to our patients. With Afterpay, you can spread the cost of your dental treatment over four easy payments, without the need for upfront fees or interest charges.
One of the greatest benefits of Afterpay is that it can help you better manage your budget. With four equal payments spread over a six-week period, you can plan and budget for your dental care in advance, without worrying about unexpected expenses or bills. Plus, you can use Afterpay to pay for treatments that cost between $35 and $1,000, making it a great option for a variety of services, from routine cleanings to more extensive procedures.
Don't let cost prevent you from getting the dental care you need. With Afterpay, you can get the treatment you need today and pay it off over time, without any additional fees or charges. Book your next appointment with us and let us help you achieve the healthy and beautiful smile you deserve!