Custom mouthguards offer the best protection
A custom fitted mouthguard is an absolute necessity if you want to protect your teeth when playing a contact sport. Custom-fitted by your dentist, this will significantly reduce the risk of dental injuries. Remember – Sport and recreation activities are the most common cause of dental injuries.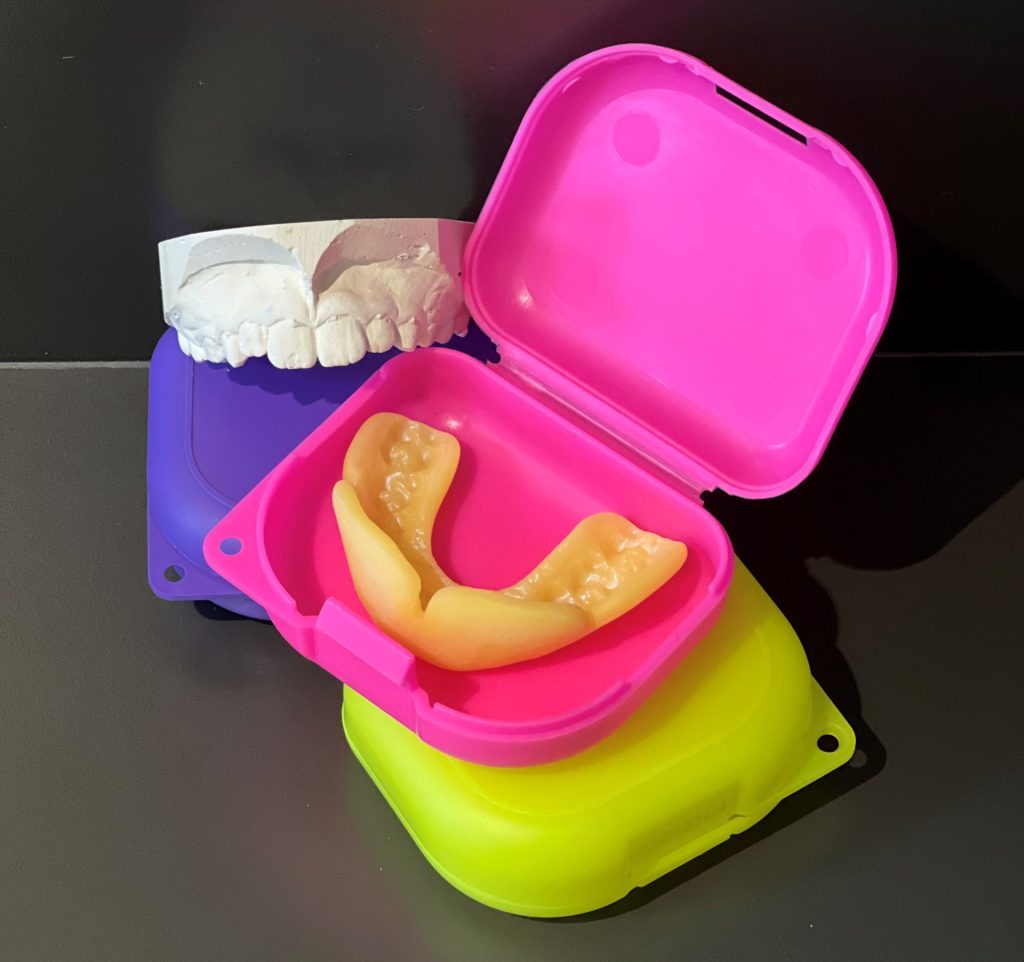 Ready for a Consultation?
Our Dentist will take an impression of your mouth and produce the mouthguard, usually within a week. There are loads of colours to choose from!
Call GENTLE DENTAL in Geelong on 03 5222 2477 to arrange a custom mouthguard.